RON herbarium - Universidade Federal de Rondônia - Herbário Virtual REFLORA
最新版本 由 Instituto de Pesquisas Jardim Botanico do Rio de Janeiro 發佈於 Jun 26, 2020 Instituto de Pesquisas Jardim Botanico do Rio de Janeiro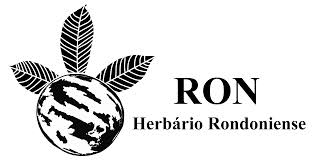 Herbarium Collection of the Rondônia Federal University\Brazil. Vouchers of the Plano Agronômico do Estado de Rondônia (PLANAFLORO); Vouchers from the area of the UHE Jirau and Sto Antonio which stay on the Rio Madeira basin.
Data Records
The data in this 出現紀錄 resource has been published as a Darwin Core Archive (DwC-A), which is a standardized format for sharing biodiversity data as a set of one or more data tables. The core data table contains 13,927 records. 2 extension data tables also exist. An extension record supplies extra information about a core record. The number of records in each extension data table is illustrated below.
Occurrence (核心)

13927

Identification

17888

Multimedia

15425
This IPT archives the data and thus serves as the data repository. The data and resource metadata are available for download in the downloads section. The versions table lists other versions of the resource that have been made publicly available and allows tracking changes made to the resource over time.
版本
The table below shows only published versions of the resource that are publicly accessible.
聯絡資訊
資源建立者:
可回覆此資源相關問題者:
Rafaela Forzza
REFLORA - coordinator
Jardim Botânico do Rio de Janeiro
Rua Pacheco Leão 915
22460-030 Rio de Janeiro
RJ
BR
reflora@jbrj.gov.br
+552132042082
元數據填寫者:
與此資源的相關者:
程式設計師
Vitor Monteiro
REFLORA Felow
Rio de Janeiro Botanic Garden
編輯
Eduardo Dalcin
Núcleo de Computação Científica
Rio de Janeiro Botanic Garden
BR
地理涵蓋範圍
無相關描述
| | |
| --- | --- |
| 界定座標範圍 | 緯度南界 經度西界 [-90, -180], 緯度北界 經度東界 [90, 180] |