Catálogo de Plantas das Unidades de Conservação do Brasil
Latest version published by Instituto de Pesquisas Jardim Botanico do Rio de Janeiro on Sep 23, 2020 Instituto de Pesquisas Jardim Botanico do Rio de Janeiro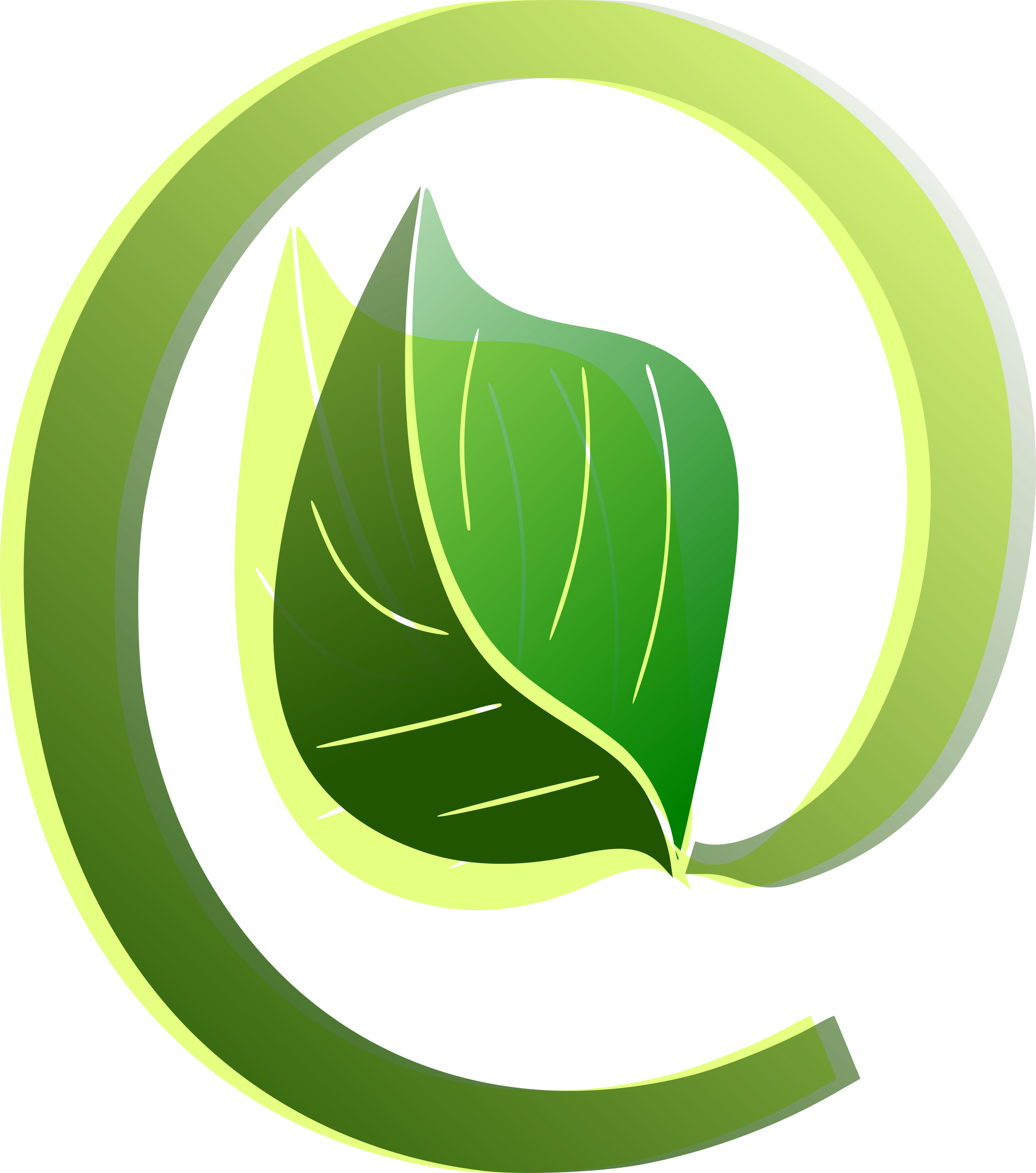 O desenvolvimento de novas ferramentas integrativas e dinâmicas para gestão dos dados sobre biodiversidade é fundamental para um país megadiverso como o Brasil, que conta com uma ampla rede de UCs federais, estaduais e municipais. Mesmo com os avanços obtidos nas duas últimas décadas relacionados com a publicação online dos dados associados às coleções biológicas e a ampliação de estudos de inventários, o conhecimento relativo à flora protegida na rede de UCs do Brasil ainda é disperso na literatura e, de certa forma, pouco acessível tanto para os profissionais que a estudam, quanto para aqueles encarregados de proteger e preservar a biodiversidade. O Catálogo de Plantas das Unidades de Conservação do Brasil é lançado como uma ferramenta inovadora, desenvolvida para atender à necessidade fundamental de conhecimento e acesso à informação sobre a biodiversidade protegida por cada UC brasileira. O objetivo do catálogo é disponibilizar online a lista de espécies de Briófitas, Licófitas, Samambaias, Gimnospermas e Angiospermas ocorrentes em UCs do Brasil. Os usuários do catálogo podem ter acesso à imagem de um exemplar testemunho representativo da espécie na unidade de conservação pesquisada, proveniente do Herbário Virtual Reflora ou do Jabot. Também é possível conferir o grau de ameaça da espécie atribuído pelo Centro Nacional de Conservação da Flora. Neste momento, o catálogo disponibiliza as listas de espécies de plantas do Parque Nacional do Itatiaia e do Parque Nacional do Caparaó. A lista de espécie de plantas da Flona do Rio Preto será disponibilizada em um prazo máximo de dois anos. Esperamos que esta plataforma sirva como estímulo à inclusão das listas de espécies de plantas de todas as UCs do Brasil, propiciando a disseminação do conhecimento sobre a biodiversidade em áreas protegidas.
Data Records
The data in this checklist resource has been published as a Darwin Core Archive (DwC-A), which is a standardized format for sharing biodiversity data as a set of one or more data tables. The core data table contains 6,992 records. 2 extension data tables also exist. An extension record supplies extra information about a core record. The number of records in each extension data table is illustrated below.
Taxon (core)

6992

TypesAndSpecimen

6992

Occurrence

6992
This IPT archives the data and thus serves as the data repository. The data and resource metadata are available for download in the downloads section. The versions table lists other versions of the resource that have been made publicly available and allows tracking changes made to the resource over time.
Downloads
Download the latest version of this resource data as a Darwin Core Archive (DwC-A) or the resource metadata as EML or RTF:
| | |
| --- | --- |
| Data as a DwC-A file | download 6,992 records in English (1 MB) - Update frequency: monthly |
| Metadata as an EML file | download in Portuguese (19 KB) |
| Metadata as an RTF file | download in Portuguese (14 KB) |
Versions
The table below shows only published versions of the resource that are publicly accessible.
How to cite
Researchers should cite this work as follows:
Carrijo TT, Alves-Araújo AG, Amorim AMA, Barbosa DEF, Barcelos LB, Baumgratz JF, Bevilacqua TF, Bueno VR, Coelho RLG, Costa DP, Couto DR, Delgado CN, Dutra VF, Ferreira DM, Furtado SG, Gioacomin LL, Goldenberg R, Gomes M, Gonzaga DR, Guimarães EF, Heiden G, Kameyama C, Labiak PHE, Lírio EJ, Lohmann LG, Matos, FB, Moraes PLR, Meireles LD, Menini-Neto L, Moreira MM, Morim MP, Mota MCA, Oliveira, JRPM, Pastore JFB, Pederneiras LC, Pereira LC, Rapini A, Salimena FRG, Silva AV, Silva-Neto SJ, Sobral MEG, Souza MC, Sylvestre LS, Trovó M, Viana PL, Forzza RC. 2018. Lista de espécies de plantas terrestres do Parque Nacional do Itatiaia. In: Catálogo de Plantas das Unidades de Conservação do Brasil. Jardim Botânico do Rio de Janeiro. Disponível em: [https://catalogo-ucs-brasil.jbrj.gov.br].
Rights
Researchers should respect the following rights statement:
The publisher and rights holder of this work is Instituto de Pesquisas Jardim Botanico do Rio de Janeiro. This work is licensed under a Creative Commons Attribution (CC-BY) 4.0 License.
Keywords
Occurrence; Inventoryregional
Contacts
Who created the resource:
Who can answer questions about the resource:
Who filled in the metadata:
Who else was associated with the resource:
Content Provider
Marina Moreira
Content Provider
Tatiana Carrijo
Content Provider
Anderson Alves-Araújo
Content Provider
André Amorim
Content Provider
Alessandro Rapini
Content Provider
Andrews Silva
Content Provider
Braz Cosenza
Content Provider
Claudia Lopes
Content Provider
Camila Delgado
Content Provider
Cíntia Kameyama
Content Provider
Dayvid Couto
Content Provider
Daniel Barbosa
Content Provider
Daniele Monteiro
Content Provider
Diego Gonzaga
Content Provider
Eduardo Dalcin
Content Provider
Elsie Guimarães
Content Provider
Elton John Lírio
Content Provider
Fernando Matos
Content Provider
Fátima Regina Salimena
Programmer
Felipe Oliveira
Content Provider
Gustavo Heiden
Content Provider
José Baumgratz
Content Provider
José Floriano Pastore
Content Provider
Juliana Rosa Oliveira
Content Provider
Laísa Barcelos
Content Provider
Lana Sylvestre
Content Provider
Leandro Freitas
Content Provider
Leandro Giacomin
Content Provider
Leandro Pederneiras
Content Provider
Leonardo Meireles
Content Provider
Lucia Lohmann
Content Provider
Luciana Pereira
Programmer
Luis Alexandre da Silva
Content Provider
Luiz Neto
Content Provider
Marcelo Souza
Content Provider
Marcelo Trovó
Content Provider
Marcos Eduardo Sobral
Content Provider
Mário Luís Garbin
Content Provider
Marli Morim
Content Provider
Michelle Christine Mota
Content Provider
Paulo Henrique Labiak
Content Provider
Pedro Viana
Content Provider
Pedro Luís Moraes
Content Provider
Renato Goldenberg
Content Provider
Rubens Luiz Coelho
Content Provider
Samyra Furtado
Content Provider
Sebastião Silva-Neto
Content Provider
Thiago Flores
Content Provider
Valquíria Dutra
Content Provider
Vinícius Bueno
Geographic Coverage
The Parque Nacional do Itatiaia (PNI) comprises the municipalities of Bocaina de Minas and Itamonte in Minas Gerais, and Itatiaia and Resende in the state of Rio de Janeiro (22º19'-22º45' S and 44°45'-44°50'W), within the Serra da Mantiqueira mountain range. The altitudinal range in PNI varies between 700 and 2,787 m, the latter at the summit of the "Pico das Agulhas Negras". The Parque Nacional do Caparaó (PNC) encompasses a total area of 31,853.12 ha (20° 37' to 20° 19' S, 41° 43' to 41° 55' W), of which 79% is in Espírito Santo (ES) and 21% in Minas Gerais (MG), both in Southeast Brazil (ICMBio 2015). Being the second largest conservation unit within ES (Fraga et al. 2019), it encompass five of its municipalities (Divino de São Lourenço, Dores do Rio Preto, Ibitirama, Irupi, and Iúna), plus four in MG (Alto Caparaó, Alto Jequitibá, Caparaó, and Espera Feliz) (ICMBio 2015). Located in "Serra da Mantiqueira", PNC has a wide altitudinal gradient (630 to 2,892 m a.s.l.), with "Pico da Bandeira" (2,892 m a.s.l.) being its highest point, and the third highest peak in Brazil (Fig. 2a) (ICMBio 2015).
| | |
| --- | --- |
| Bounding Coordinates | South West [-22, -44], North East [-20, -41] |
Project Data
This project will build on the experiences from the GBIF nodes of Argentina, Brazil, Colombia, Chile, Ecuador, Guatemala, Mexico, Peru and Uruguay with the associations CyTeD and Andino NET, to conduct a regional project defining consensus procedures for the development of national species checklists. A focus will be placed on achieving compatibility of databases with existing ones. Aiming for a broad coverage of users, outcomes will be published in Spanish, Portuguese and English. Through a program to "train the trainers", the knowledge gained from capacity dissemination events can be replicated to national and specific contexts. Additionally, a pilot checklist dataset per country will be published in the GBIF data network.
The personnel involved in the project: